Sunday, February 26, 2017
Report from Dr. Dean in Kiev
Hello from Kiev
For one of the few times in memory, the trip here was not only uneventful, but went quickly especially at arrival—out the door and in the car in less than 20 minutes from touchdown. The only glitch was at Houston where I got a going away present, a nasty cold which hit hard about 2 hours into the flight. Such are the plans of God.
The first Sunday I spoke at the church on the parable of the hired workers in Matt 20:1-13. Since my course this year is on Judgments and Rewards, I thought this would be a fitting introduction and also a challenge to the congregation. We are to serve God fully, trusting that He will reward us graciously at the Bema.
By Monday the cold really asserted itself and I rested and read.
Classes began on Tuesday and the first week we focused on the 9 Judgments of God, from the cross to the Great White Throne. The students, ten this year, are among the best of the last 16 years. They asked good questions. For many, the study of the Bema was one of the most eye-opening. Some of these new students have never been taught much in the Christian life, so they are all motivated and excited about what they are learning. One of the young ladies was quite excited about what she had learned and told Jim that she finally had an answer about why we should live the Christian life. Some people she knows have challenged the understanding of a free grace gospel by asking if we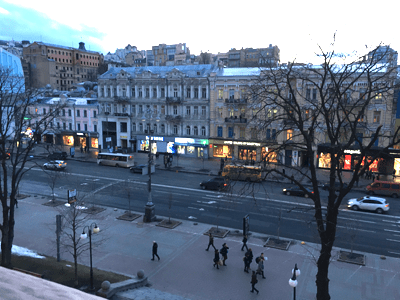 are fully saved when we believe, then why not just live a life of sin. The answer she found is that we will still be evaluated for rewards at the Judgment Seat of Christ.
The cold finally departed yesterday, thankfully. Today I spoke on the Rich Young Ruler in Matt 19 at church. Afterwards, I met with Igor and he updated me on Julia. She does not have cancer and her recovery from surgery is going very well. They are extremely grateful for our prayers and the financial help.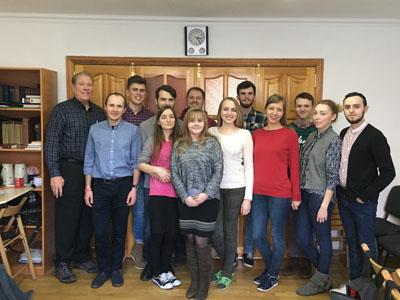 This next week I cover the topic of Rewards. Please pray that the students can fully understand the importance of grace and the right motivation for rewards. I fly back on Friday and it will be a long trip with a tight connection in Amsterdam. Pray that the trip will have no complications.
Robby