New Hampshire

I was raised in a religious home, but did not personally become a believer until my freshman year of high school reading the Left Behind series. I went to a contemporary church dominated by church growth philosophies and so I never received much teaching or bible study. In college I began looking at bible studies online as a way to stay involved as I knew the campus was very hostile to religious beliefs of any kind. The Lord had me find the study of Ruth by Dr. Dean, which was my first real exposure to solid biblical teaching. I had never seen anything like that before, so I ended up spending over a year going through multiple videos every day. That was about 7 years ago now, and I still watch a video a day (I've finally caught up to the 1/2 Samuel series). I have found a bible church that teaches the word faithfully (thanks to the Lord's leading) in an area where that is almost non-existent and have been going for several years now. I am thankful to the Lord for raising up pastors such as Dr. Dean who are able to faithfully proclaim the word, and Dean Bible Ministries is the source of much of my formative doctrine and inspired my own bible studies. Thank you for all that you do to get the word out to a dying world that lacks it.

Michael
Did You Know?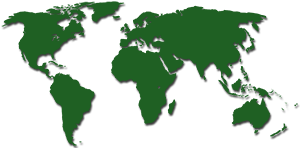 Did you know that Dean Bible Ministries has thousands of individual believers as well as numerous small groups and churches from numerous countries throughout the world, regularly live streaming, viewing, listening and downloading our Bible study material?

We receive letters and emails as well as DVD orders from all four corners of the globe. Many thousands of podcast listeners have found us in the iTunes podcast store as well.

We offer at a minimum, three new Bible classes per week. which can be viewed within a few hours after the conclusion or can be live streamed. Bible classes are also offered for the visually and hearing impaired.