New Orleans, LA

I am in the transportation industry. I'm always on the go and no matter where I am located, I can access Dean Bible Ministers website. It provides me with a clear biblical understanding that I can apply to every aspect of my life and not just someone elses perspective.
Dean Bible Ministeries helps me to stay committed to studying God's Word and has encouraged my son to believe in our Lord Jesus Christ and seek God for himself. The lessons are understandable and make me wanting to learn more about life as a believer.

Felicia
Did You Know?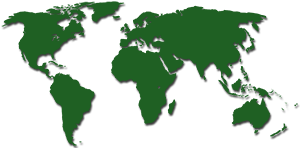 Did you know that Dean Bible Ministries has thousands of individual believers as well as numerous small groups and churches from numerous countries throughout the world, regularly live streaming, viewing, listening and downloading our Bible study material?

We receive letters and emails as well as DVD orders from all four corners of the globe. Many thousands of podcast listeners have found us in the iTunes podcast store as well.

We offer at a minimum, three new Bible classes per week. which can be viewed within a few hours after the conclusion or can be live streamed. Bible classes are also offered for the visually and hearing impaired.