From Down Under

Dear brother Robert.

It may be a small thing, but thank you for teaching the Bible so faithfully to the Word. Brothers Andy Woods and Tommy Ice also.

Thank you for putting it on the web where your ministry can be stopped, rewound, relistened, and notes made without missing anything. I appreciate it very much. Some of what I've learned from you all has been taught to my 8-year-old granddaughter. Her eyes light up and she smiles when she understands.

The Lord is good and hasn't left us orphaned in a dry land. Glory be to Him.

Warm brotherly regards from Australia.

N. S.
Did You Know?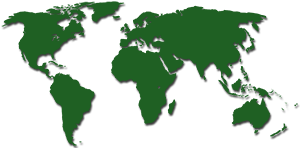 Did you know that Dean Bible Ministries has thousands of individual believers as well as numerous small groups and churches from numerous countries throughout the world, regularly live streaming, viewing, listening and downloading our Bible study material?

We receive letters and emails as well as DVD orders from all four corners of the globe. Many thousands of podcast listeners have found us in the iTunes podcast store as well.

We offer at a minimum, three new Bible classes per week. which can be viewed within a few hours after the conclusion or can be live streamed. Bible classes are also offered for the visually and hearing impaired.