Monday, January 23, 2017
Sunday Bible Class - January 22 - Matthew
The Beginning of Labor Pains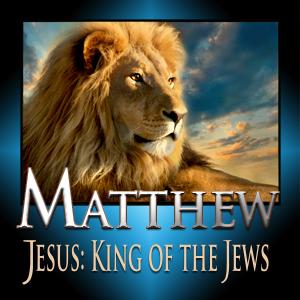 Why should we learn about Christ's Olivet Discourse when it is for Jews? Listen to this lesson to learn that knowing about these future events is designed to be a comfort for Church Age believers today. See why we will not be present when these things occur on earth. Find out about Daniel's Seventy Weeks and hear what will happen during the first and second halves of the Tribulation. See the importance of the word "then" in the text. Take comfort knowing that God's plan for the ages is being worked out and will occur on schedule.
Click here to listen to or view this Bible class.
Sunday, January 08, 2017
Read the Bible Through in a Year
2017 Bible Reading Challenge
Many of you downloaded the 2016 Bible Reading Plan and are now ready to start on the 2017 plan. Tthe 2017 plan is now available at 2017 Bible Reading Challenge on the website. Download your copy today! Dr. Dean encourages all believers to read their BIble daily. This plan gives you a systematic way to reach the goal of reading through the entire Bible each year.
Here's a thought: This year try reading a different translation of the Bible and see if you gain new insights.
Sunday, December 11, 2016
Christmas Special
Three Portraits of the Birth of Jesus
This morning, we will begin a Christmas special, "Three Portraits of the Birth of Jesus", that will run for the next three Sundays. The regular Sunday Matthew series will resume on Sunday, January 1, 2017.
Sunday, December 04, 2016
Tuesday, December 6 Bible Class
There will be no Bible class on Tuesday, Dec. 6 while members of the DBM media ministry attend the Pre-Trib Rapture Conference in Dallas.
Saturday, July 02, 2016
Tuesday and Thursday Bible Classes - June 28 and 30 - Isaiah 40
Guest Speaker, Jim Myers – The Greatness of God
You can listen to/view the two classes on the Greatness of God, presented by guest speaker, Jim Myers by clicking here.
Sunday, March 20, 2016
2016 Chafer Conference
Did You Miss a Session or Need to Review Something From the 2016 Chafer Conference?
All of the sessions presented at the Chafer Conference are available here. Each session includes an MP3 audio file, video file, the speaker's paper and slides (when available), all available for immediate access and/or download. Relive some special moments from the 2016 Chafer Conferece by viewing the photos below. Click on the right and left arrows on the side of the photo to advance to the next photo.
2016 Conference Photos
Tuesday, January 19, 2016
Clips for Ukraine
Video Clips
As the days go by on his 2016 trip to Kiev, Dr. Dean has been sharing a few video clips and pictures of where he's at and what he's been doing. There are also some video of the Jim Myers and Robby at a Jewish orphanage in Bila Tzerkov. The kids had a program planned which included playing charades with the visitors.
They also visited the Jewish school there. Bila Tzerkov was a major center of Jewish life before the 1917 revolution, with 78% of the population being Jewish. Today there is a Jewish community of about 3,000 in a city of over 200,000. Benny Goodman's parents were from here.
The church in Zhitomer is one of the oldest. It was originally Lutheran, but the Bolsheviks turned it into a barn, and later under Khrushev, like many other ancient churches, it was turned into a gymnasium. After Ukraine's independence from the old Soviet union, it became a church and through finanicial aid from Holland and the US, was restored and a new education building for a church private school was added. Igor Smolyar, one of our missionaries ministers at the church and teaches Bible classes 3-5 times a week.
Click Here to see the service video on UStream
Friday, January 15, 2016
Tour of Word of God Bible Institute
Dr. Dean and his iPhone
Watch this brief video clip as Dr. Dean takes us through the Word of God Bible Institute in the Ukraine.
Thursday, January 14, 2016
Word of God Bible College in Ukraine
Dr. Dean at the Word of God Bible College in Ukraine
Dr. Dean is currently in the Ukraine, teaching at the Word of God Bible College. The following snapshots are of his current class. Keep coming back for more as he plans on posting more as his time there progresses.