2017 Chafer Bible Conference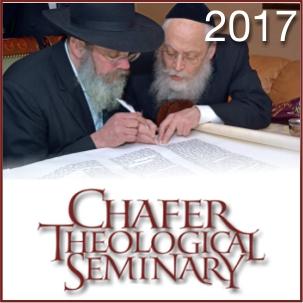 Is the Bible without error? Or is inerrancy limited? What do scholars really mean by inerrancy?
Recent analysis has shown that the vast majority of "conservative" evangelical scholars claim to hold to inerrancy, but in the opinion of one of them, if they were held to the standard of the Chicago Statement on Biblical Inerrancy, perhaps 95% of them would fall short. Understanding these issues and the facts that support the inerrancy of the Scripture are crucial for any Christian. How one understands the extent of the authority and veracity of the text impacts everything from interpretation to application.
At the 2017 Chafer Theological Seminary Pastors' Conference, two keynote speakers will each have four-part series that address these issues.
Dr. H. Wayne House will present "Problems and Challenges on Interpretation."
And, Dr. David Farnell will address "Critical Issues in Inerrancy".
Additional papers and presentations will contribute to making the 2017 conference one you will want to attend. More details and registration information are now available at www.deanbibleministries.org/chafer. We will send out reminders. But in the meantime, mark your calendars and save the dates!